Bolt, formerly known as Taxify, is an Estonian ridesharing service that was one of the first rivals to take on Uber in London, one of the world's largest rideshare markets. With a significant presence in both Europe and Africa, Bolt has attracted over 25,000 drivers in the Greater London Area.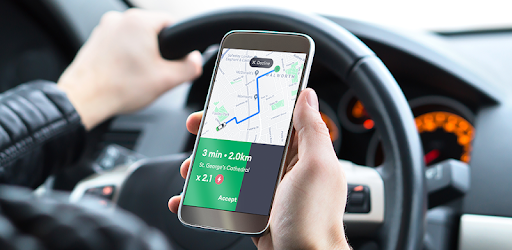 Since its introduction in London, Bolt has used its 10_20 percent commission rate (based on the city and the car you drive) as a primary difference from Uber, putting more money in drivers' pockets. Bolt also charges a higher fee to passengers to cover the expense of the congestion zone. Check out our comprehensive comparison of London ridesharing apps:
Getting started with Bolt in London is simple, especially if you have recently signed up with other ridesharing services and have the necessary documents. The procedure is fairly similar to that of signing up for Uber.
To become a Bolt driver in London, you must first register online. See the following for further information:
How to Join Bolt in London
Bolt vehicle standards in London
To become a Bolt driver, you must have a car that matches the following standards, as well as the necessary documents:
• Below ten years old
• Four doors
• At least five seats
• Excellent operating condition with minimal aesthetic damage
• No commercial branding
• must fulfil TfL's PHV emission criteria
1. PHV registration (paper licence)
2. Certificates of Hire and Rewards insurance
3. A MOT certificate that was issued within the last six months
4. V5C logbook for the vehicle
If you rent a car from Arrow Car Hire, Bolt will additionally want a fleet insurance policy certification as well as any other supporting documents such as a permission letter and policy schedule (driver and vehicle schedule).
Bolt driver specifications in London
You must provide certain personal documentation that confirms that you are qualified to operate as a private hire driver in London, just like you must with any other ridesharing platform. To complete your application with Bolt, make copies of the necessary papers.
• DVLA driving licence
• PCO licence (paper licence & photo badge)
• UK bank account number and sort code
• A profile picture that satisfies the requirements
Examples of Bolt-required driver documentation.
Bolt Assistance
Whether you're having problems with your application, Bolt provides many support options:
How can I contact Bolt's customer service?
You may contact Bolt's 24/7 driver phone support service at +44 808 169 8818, their sign-up assistance professionals at london-signup@bolt.eu, or uk-driver@bolt.eu if you're already a driver.
Where is the Bolt Training head office?
Bolt's training centre is located at 114 Power Road, Chiswick, W4 5PY.