You could only use an old-fashioned map and your direction sense before intuitive technology was developed. The way we drive is completely changed since GPS became available. However, the proliferation of GPS apps really raised the bar when it came to driving.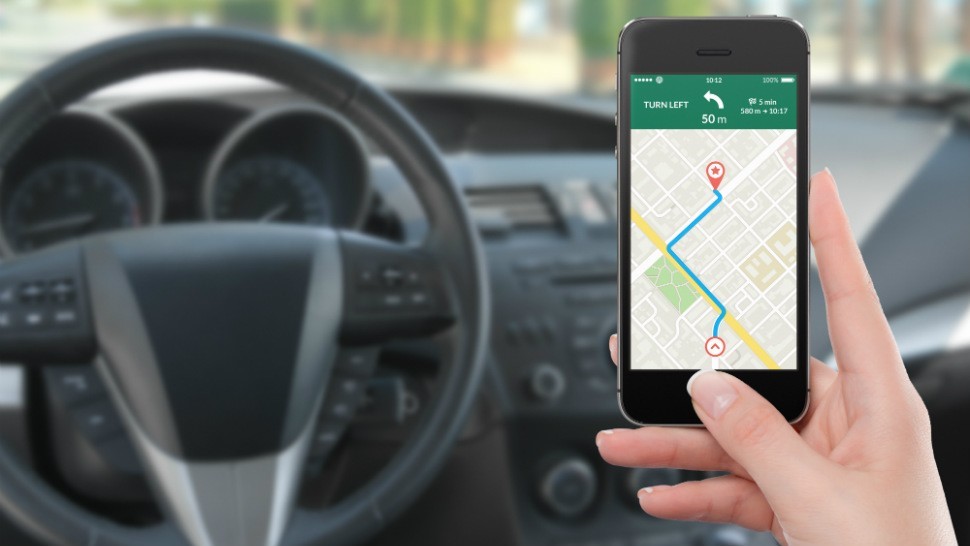 Nowadays, you can obtain almost any information you require using Google Maps or Waze, including directions, shortcuts, tips on avoiding traffic, notifications of heavy traffic, and temporary road changes. Using a navigation app while driving is like having a responsible copilot; it makes driving much simpler.
Google Maps and Waze are without a doubt the top two traffic monitoring apps. However, choosing which one is better for ridesharing is difficult because they both have comparable features and are controlled by the same parent company, Google. Their attitude to navigating differentiates them.
The main distinctions between Google Maps and Waze are listed below.
Waze vs. Google Maps: Navigation
Both applications are excellent for navigating city traffic, but Google Maps offers a more comprehensive navigation service whereas Waze is real-time road assistance.
Google Maps works similarly to a standard GPS in that its purpose is to bring you from point A to point B using the most efficient route. Google Maps' most recent updates consider various factors, including current traffic conditions, the number of streetlights, and avoiding tolls, to provide you with the optimal route.
Waze takes all of these factors into account in addition to many others. It continuously evaluates the state of the roads and provides directions halfway there to get you there as quickly as feasible.
Waze vs. Google Maps: Accuracy
Waze is a community-based application that enables users to provide real-time information about traffic problems. Any accident, traffic incident, speed limit, or speed trap will appear on your screen after being posted by a driver.
Recently, this capability was added to Google Maps as well. However, because Google Maps uses historical information and Waze uses real-time data, the former isn't as accurate for on-the-spot situations.
Waze vs. Google Maps: Time-saving
Google Maps' goal is to provide you with the most fuel-efficient route, not the shortest. Waze's main goal is to deliver you from point A to point B as quickly as feasible. Due to the live data used, Waze recommends changing the initial route several times during your ride if doing so would result in time savings. If you don't mind frequent turns, Waze is the best option for finding the shortest route.
Waze vs. Google Maps: Information
Your interests will have a big impact. Without a doubt, Google Maps has more facilities and provides more information overall than Waze. Waze, though, remains the best option for just driving.
Google Maps is a better resource if you're looking for local attractions or precise details about companies. Both applications allow you to access details about nearby businesses, but Waze does not offer the same information that Google Maps does, such as menus, schedules, or phone numbers.
Additionally, the only option, if you want to see routes that can be travelled by public transportation, bike, or walking, is Google Maps. Waze is primarily used by vehicles.
Waze vs. Google Maps: Speed traps
When going over the speed limit, both applications send warnings. However, Waze continues to dominate real-time notification. Waze users can live-report if they approach any speed traps, advising you when to reduce their speed.
FACT: Both apps have this feature evaluated by a user. Google Maps identified only two-speed cameras on a 45-mile drive to London, whereas Waze detected every single one.
Waze vs. Google Maps: Car refuelling
Both applications are excellent for locating a petrol station for your car. Waze leads the pack if you're looking for petrol stations. The Real-time fuel price information provided by users is displayed on the app. But Google Maps is better when discussing EV charging. Waze just recently debuted this feature, but Google Maps has had it since 2018.
Waze vs. Google Maps: App interface
Google Maps provides a more traditional interface than Waze, which is slick and simple. Most drivers prefer the Waze interface since it is simple and easy to use. Additionally, it provides better customising choices, especially for voice changes. While this may not be the most important factor in selecting your favourite software, it does contribute to the overall user experience.