What exactly is the Congestion Charge?
The Congestion Charge is a £15 daily tax for driving in Central London during the daytime (7:00 a.m. to 6:00 p.m.), with the purpose of reducing traffic jams in or around the charging zone.
Uber adds a £1 premium to every ride that begins, terminates, or passes through the Congestion Pricing zone to help driver-partners and cover their expenditures.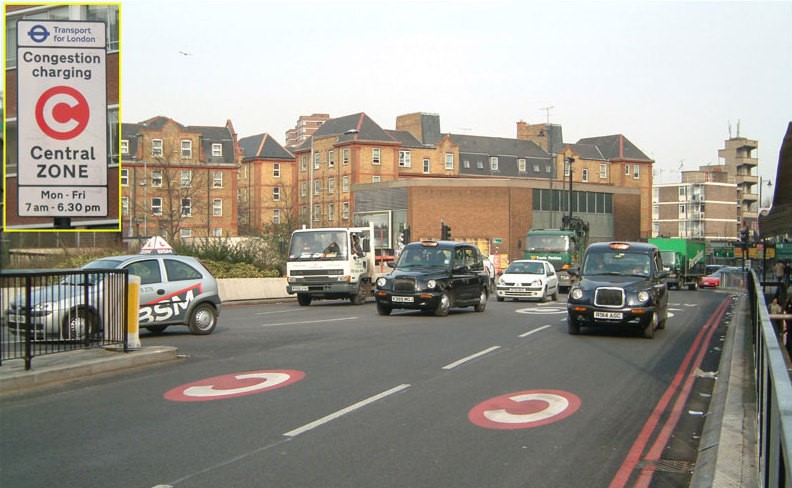 For more information on the Congestion Charge and how it impacts you as a ridesharing driver, check this guide:
How much is the Congestion Charge?
If you pay upfront or on the same day, TfL charges you £15 for each day you enter the charging zone during working time. Otherwise, TfL charges £17.5 by midnight on the third charging day since you travel.
When does the Congestion Charge start?
Monday to Friday, from 7:00 a.m. to 6:00 p.m., and Saturday, Sunday, and on vacations, from 12:00 p.m. to 6:00 p.m.
How can I pay the Congestion Charge online?
If you are an Arrow Car Hire member, you have our full backing since all of our vehicles are registered with TfL, and Arrow Car Hire will be charged daily if you enter the Congestion Charge zone. We will subsequently pay your credit card on a regular basis. As a result, all you need to do is verify that the appropriate amounts are available on your selected credit card.
If you own a vehicle,
There are two ways you can pay the Congestion Charge:
• Online – using your London Car Driver Charging account if you don't have one already, you can establish it here.
• using TfL's automatic payment platform, Auto Pay, for an annual license charge of £1 per vehicle. TfL automatically checks if you need to pay the Congestion Fee and ULEZ charge when you register, and if you drive inside the zone, it will charge you via your Auto Pay service.
TfL further advises Auto Pay since it ensures that you will never be late on your payments and allows you to register up to 5 cards in a specific account.
What happens if I forget to pay the Congestion Charge?
If you're an Arrow Car Hire member, you don't have to worry about charges because our whole fleet is registered and we handle all payments promptly. In other words, you must all have at least £15 available on your credit card.
If you drive your own vehicle,
If you do not pay the Congestion Charge by midnight on the day after entering the charge zone, TfL will send a PCN (Penalty Charge Notice) to the registered owner of the vehicle. If you receive one of these, you have 28 days from the date of service to pay fines or obtain legal counsel and dispute the PCN.
Where can I locate the Congestion Charge zone?
The Congestion Charge zone extends approximately from Vauxhall to Clerkenwell and from Marylebone to Southwark in Central London. The area is bounded on the north by Marylebone Rd, Euston Rd, Pentonville Rd, and City Rd (A501), on the east by Great Eastern St, Commercial St, and Tower Bridge Rd, on the south by New Kent Rd, Newington Butts, and Kennington Ln, and on the west by Vauxhall Bridge Rd, Grosvenor Pl, Park Ln, and Edgware Rd.
Do I have to pay the Congestion Charge? – Vehicles that are exempted from the Congestion Charge
Are hybrid vehicles exempt from the Congestion Charge?
No. Beginning in October 2021, only fully electric vehicles would be exempt from the Congestion Charge. This indicates that if you drive a car with a combustion engine, even hybrids. Whenever you drive in central London during business hours, you must pay the cost.