Fly in elegance with our list of the top 10 private airports in London. Learn about the terminal amenities and get valuable contact information for each of the Fixed Base Operators (FBOs) — luxurious private airports where travelers may begin and conclude their journey seamlessly.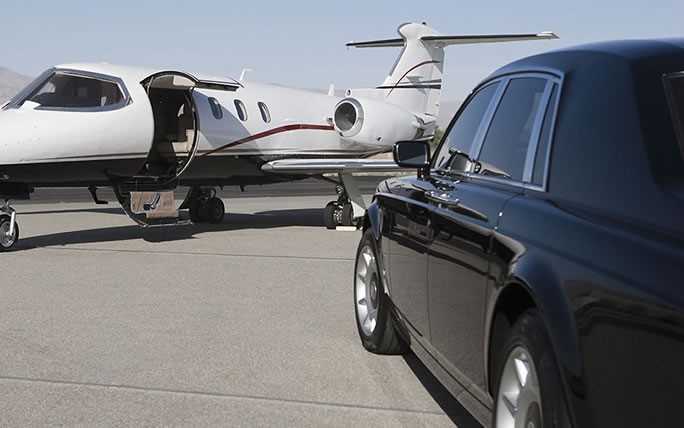 1. LONDON LUTON AIRPORT (LTN/EGGW)
With two FBOs, it is one of the most popular private jet airports in London. The airport is two miles from Terminal 10 of the M1 motorway, and the trip time from London is approximately 30-40 minutes.
Address: Percival Way, Luton, England LU2 9PA
Phone: +44 (0) 1582 724182
Signature Luton also includes ELITE Class, which enables passengers on budget airline flights with a seamless experience by utilising the private terminal for departures and arrivals, with special check-in, immigration, and security facilities.
Harrods Aviation
Address: President Way, London Luton Airport, LU2 9NW Luton, Bedfordshire
Phone: +44 (0) 1582 589317 (24hr)
• 35 miles from downtown London
• 2,162-metre runway
2. FARNBOROUGH AIRPORT (FAB/ EGLF)
Airports like Farnborough only provide private jet service, and for most of our drivers, this is their favourite airport for private jets.
Farnborough is easily accessible by the A3 or M3, which is less than an hour away from Central London on a good day. Entrance to Farnborough is not possible but if you have a PPR number, which serves as an entry code to the private airport parking.
When you walk into reception, you feel like you're in a five-star hotel, equipped with a magnificent airline lounge where you can rest and relax while being served light refreshments and beverages.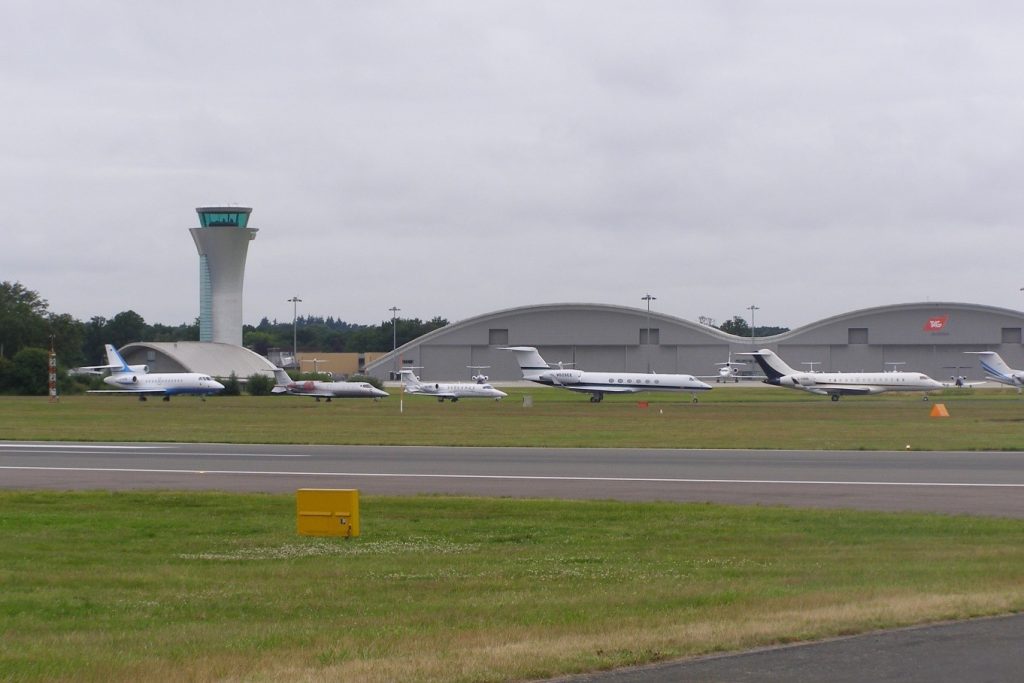 Our chauffeurs also have access to a private lounge where they may wait until their customers arrived.
Address: Business Aviation Centre, Farnborough GU14 6XA
Phone: +44 (0) 1252 379000
• 37 miles from central London
• 2,440 m runway length
3. LONDON STANSTED AIRPORT (STN – EGSS)
The airport is open 24 hours a day and is one of three in London that can accommodate VIP jets larger than the Boeing 767. The airfield opened in 1943 and was operated by the Royal Flying Corps as RAF Stansted Mountfitchet during WWII.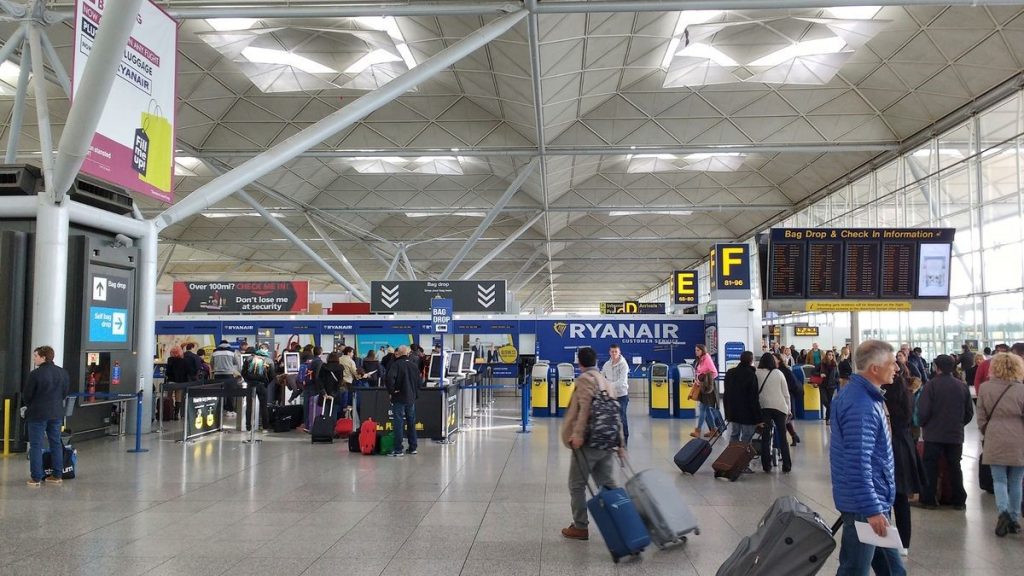 Address: London Stansted Airport, First Avenue, Stansted CM24 1QQ
Phone: +44 (0) 1279 665300
Inflite Jet Centre
Address: The Jet Centre, Hangar 1, Stansted CM24 1RY
Phone: +44 (0) 1279 831 000
• 30 miles from central London
• 3,048 m runway length
4. LONDON BIGGIN HILL AIRPORT (BQH/EGKB)
There is an authorised UK Port of Entry, no runway slots, and convenient opening hours. Biggin Hill's main advantage is its proximity to Central London, which makes it an excellent choice. The airfield was once known as RAF Biggin Hill, and a tiny enclave on the property still has that identity. It is also a port of entry for pets flying on private jets.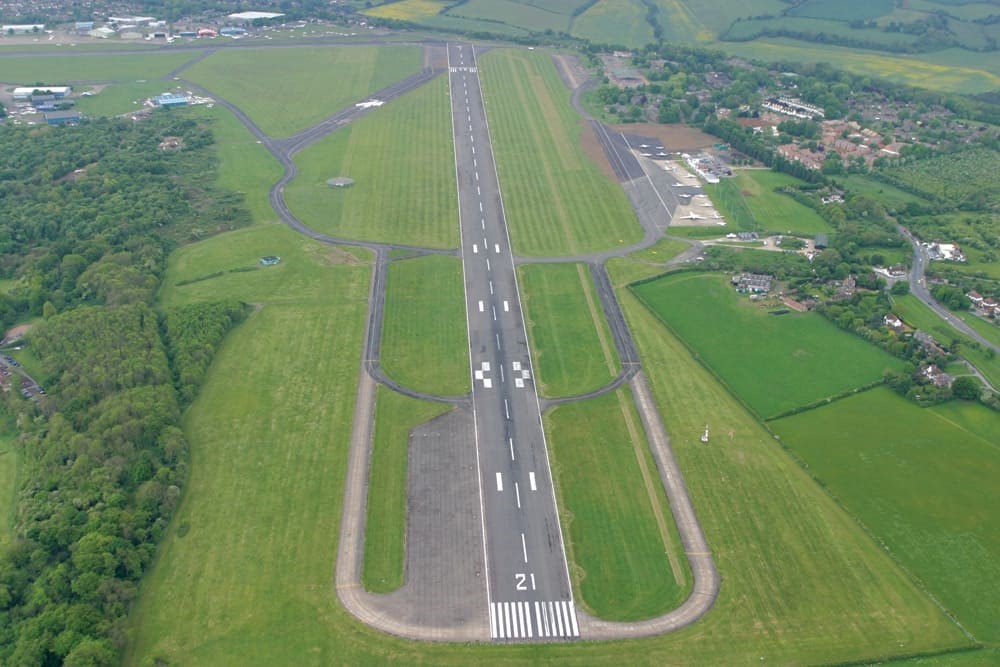 Address: Hangar 510, Churchill Way, Biggin Hill, TN16 3BN.
Phone: +44 (0) 1959 577027
• 13 miles from central London
• 1,808 m runway length
5. LONDON AIRPORT PRIVATE JET CENTRE (LCY / EGLC) London Airport
London City Airport is indeed the airport nearest to the central city:
• 3 miles from Canary Wharf
• 5 miles from Parliament
• 10 miles from Mayfair
The Private Jet Facility at London Stansted Airport is the only one in the city.
Speed and efficiency are desired by time-pressed business passengers who are only three miles from Canary Wharf and five miles from the City.
The only Jet Centre in the city of London.
90-second departure time and 90-second arrival time
Excellent customer service and facilities
Access roads to London and the majority of the UK is simple.
• 1,508 m runway length
Address: Royal Docks, London E16 2PJ
Phone: +44 (0) 20 7646 0400
6. RAF NORTHOLT JET CENTRE IN LONDON (NHT/ EGWU)
Royal Air Force Northolt is London's most prestigious private jet airport. The Queen's Airport is RAF Northolt. Excellent for privacy and security. Northolt opened in May 1915, approximately three years before the Royal Air Force was established, making it the earliest RAF facility.
Address: Address: Northolt Airport, W End Rd, Ruislip HA4 6NG
Phone: +44 (0) 20 8845 8844
• 14 miles from central London
• 1,687 m runway length
7. BLACKBUSHE AIRPORT (BBS – EGLK)
Address: Blackbushe Airport Terminal Building, Camberley, GU17 9LQ
Phone: +44 (0) 1252 471300
• 37 miles from central London
• 1,335 m runway length
8. LONDON OXFORD AIRPORT (OXF/ EGTK)
Address: Langford Ln, Kidlington, Oxfordshire OX5 1RA
Phone: +44 (0) 1865 290600
• 62 miles from central London
• 1,552 m runway length
9. LONDON GATWICK (LGW – EGKK)
Gatwick is the world's busiest single-runway airport, and spaces are required, which the FBO may assist in acquiring. The Victoria Express, which is a 5-minute walk from the FBO front door, is a main transport benefit of Gatwick.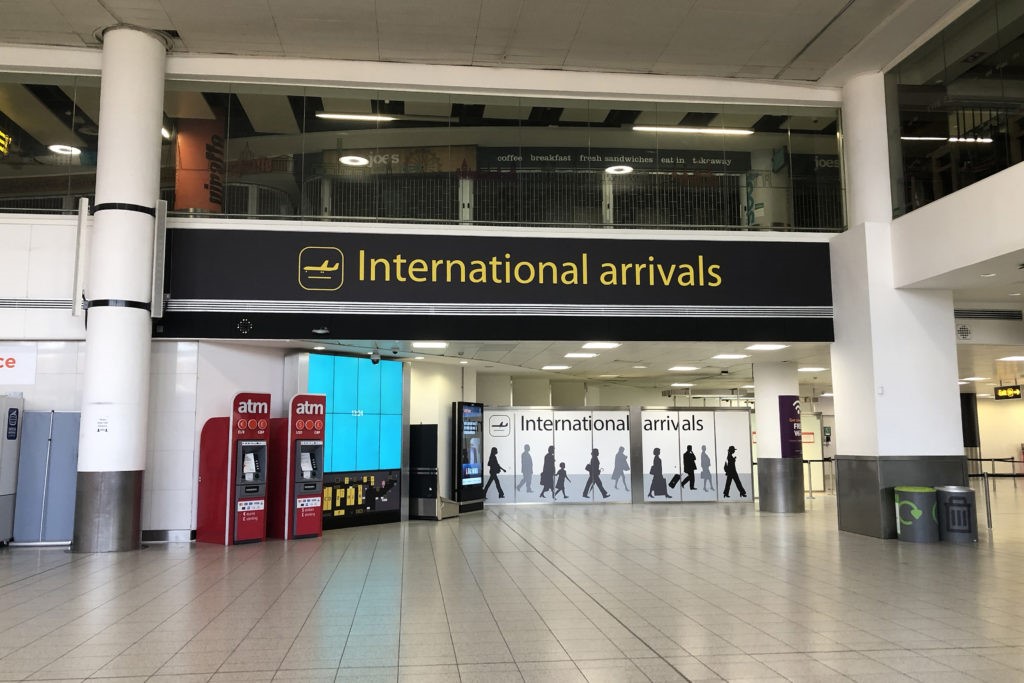 Address: Sussex Suite, Queens Gate, Horley, Gatwick RH6 0JJ
Phone: +44 (0) 1293 569000
Signature Gatwick also offers ELITE Class which provides passengers on commercial flights with a seamless user experience by utilising the private terminals for departures and arrivals, with exclusive check-in, immigration, and security facilities.
• 30 miles from central London
• 3,316 m runway length
10. LONDON HEATHROW (LHR / EGLL)
One of the world's busiest commercial airports, with great infrastructure. Slots are needed, which the FBO may assist with, and landing costs are greater than at comparable airports.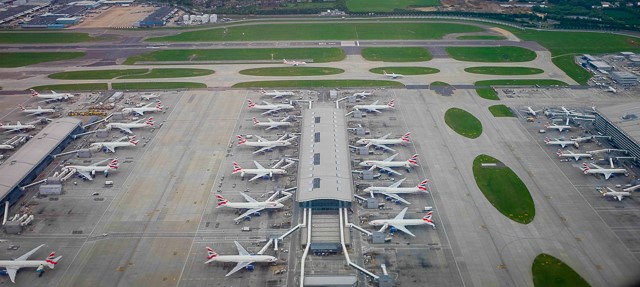 Address: Aviation House, Southern Perimeter Road, Hounslow, TW6 3AE, UK
Phone: +44 (0) 20 8283 2500
• 12 miles from central London
• 3,902 m runway length
VEHICLES DRIVEN BY CHAUFFEURS FOR YOUR PRIVATE JET SERVICE
The Mercedes V-Class is one of the most popular chauffeur-driven cars. Many clients may select a V-Class for their baggage and personnel while booking a sedan for themselves. This incredibly spacious vehicle can carry 7 persons and their belongings, making it ideal for family trips.
The Mercedes S-Class is a magnificent luxury vehicle. With space for up to four people and capacity for two large luggage in the boot. The S-Class is known for its safe and stylish design, as well as its luxurious comfort.
The versatile interiors of the Range Rover Autobiography are luxurious, and the boot is spacious. As a result, it's become a popular choice for fashionable airport transfers.
The Rolls-Royce Phantom and Bentley Mulsanne elevate luxury to greater levels. Both are magnificent and ready to make a great entrance or exit.