What are the best cars for Uber driving in the UK? There's a lot to consider, from all fuel efficiency to comfort, safety, and maintenance, as well as how the vehicle appears on the road. Choosing the greatest Uber cars in London may be a difficult decision and one that should not be made quickly.
The car industry provides users with thousands of options, which may be both a benefit and a curse when deciding which car is ideal for your Uber employment.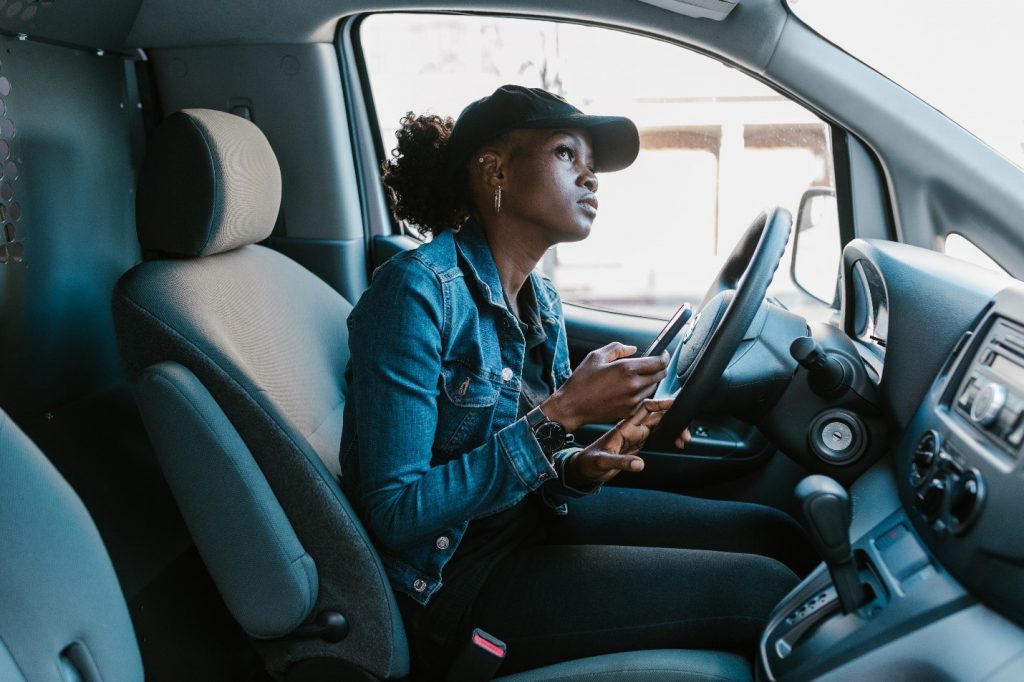 What are the qualities of the best Uber cars?
When evaluating the greatest Uber cars, the rider's pleasure is the first thought that springs to mind. However, your driving performance is the basis of this — chrome and leather are only the base of the iceberg when it comes to consistently getting five-star driver evaluations and tips.
What you really need is a helpful instrument that will get you through this without a hitch while keeping as much money in your pocket as possible. Here are some things to check for when selecting a car for Uber driving:
1. Excellent fuel economy
The most expensive element of any car's operation is the energy required to move it, whether it has a demanding petrol engine, a sophisticated electric motor, or some form of hybrid technology beneath the bonnet. Each category has benefits and drawbacks that make it suited for diverse applications, but one thing is certain: the more you move towards full-electric, the reduced your daily energy costs will be.
2. Low or fixed-price service expenses
Given how much you drive, you'll need to get the car serviced two or three times per year, so economical servicing is essential.
Korean and Japanese vehicles are known for their high build quality and fairly cost replacement parts, making them an excellent long-term investment. Moreover, as diesel fuel has been around longer than most EVs and PHEVs, maintaining these vehicles is often easier and less expensive.
How much would vehicle maintenance cost in the UK?
This certainly depends on a variety of things, like how frequently you use your car, your driving style, and even sheer luck, but on average, the servicing of the most popular Uber cars costs around £500-£550 per year, or around £10 per week.
How frequently do vehicles in the UK get serviced?
Your car should preferably be serviced once a year or after 10-12,000 miles. However, if you take good care of your car and constantly take it in for a short check anytime anything doesn't seem right, you may be able to escape with a more reasonable basic service as well.
We suggest minor but regular check-ups since they are less expensive in the long term and less of a financial burden than an unusual but significant general maintenance.
What is the distinction between a basic and a comprehensive vehicle service?
A basic vehicle service includes a periodic check to identify any faults and taking care of the components that wear out or get used up the most regularly as you drive the vehicle. These include oil and other fluids, filters, wiper blades, and so forth. Annual tyre replacements are also part of the standard service regimen.
A complete service covers everything in a basic service as well as a more thorough examination, such as engine diagnostics, suspension reconditioning, fuel filter replacement, and other repairs depending on the car's overall condition.
3. High resale value
It's just the nature of vehicles: they're depreciating assets, which means their value begins to decline the moment they leave the dealership. It is directly related to age and mileage however, various models deteriorate at varying rates regardless of how much or how less you drive.
According to Autocar's top 13 rankings, Mini cars have the highest residual value on the UK market, followed by – mostly expensive – European automakers. Consequently, their ranges do not currently include a wide range of hybrid and electric vehicles, especially in the inexpensive family car sector, which accounts for the majority of the finest Uber cars in London.
However, several Asian automakers who produce some of the most popular Uber vehicles are also one of the slower-depreciating brands. Kia tops the field, with cars losing less than 60% of their value after 34,700 miles on average, with Nissan close behind at just over 63 % depreciation at the same distance. According to Autocar, a Toyota model would lose nearly three-quarters of its value in comparable circumstances.
How can I reduce vehicle depreciation?
Although it is hard to avoid, selecting a model that maintains its worth well is the best method to avoid depreciation. Regarding the volume of riders entering and leaving your Uber car, it's ideal to choose a vehicle with a strong interior made of high-quality synthetic materials that won't degrade soon.
4. Ample space
Spacious vehicles are quickly becoming an industry-standard in ridesharing. Many vehicles would be good in city traffic but have minimal to practically no boot space if the front seats are pushed back to a comfortable position. These may be acceptable for delivering the kids to school in the morning, but passenger comfort should be among the highest priorities when selecting a vehicle for Uber driving.
5. Affordability of insurance
In the UK, Uber promotes itself as a mass transit firm rather than a private hire company, therefore they regard you as an independent consultant. This implies they will not be engaged in your car insurance.
This leaves you with the responsibility of ensuring that you have enough insurance coverage. In addition, if you drive for Uber, your standard auto insurance will not protect you in the case of an accident. A private hire insurance policy, on the other hand, is not inexpensive; it may cost anywhere between £2,000 and £4,000 per year, depending on the age of the car, the distance has driven each year, and your driving history.