You might have seen the increase in electric vehicle sales in the UK, particularly for PCO vehicles. This is due to the fact that the advantages of electric vehicles are clearer. To discover more about the benefits of switching to electric vehicles.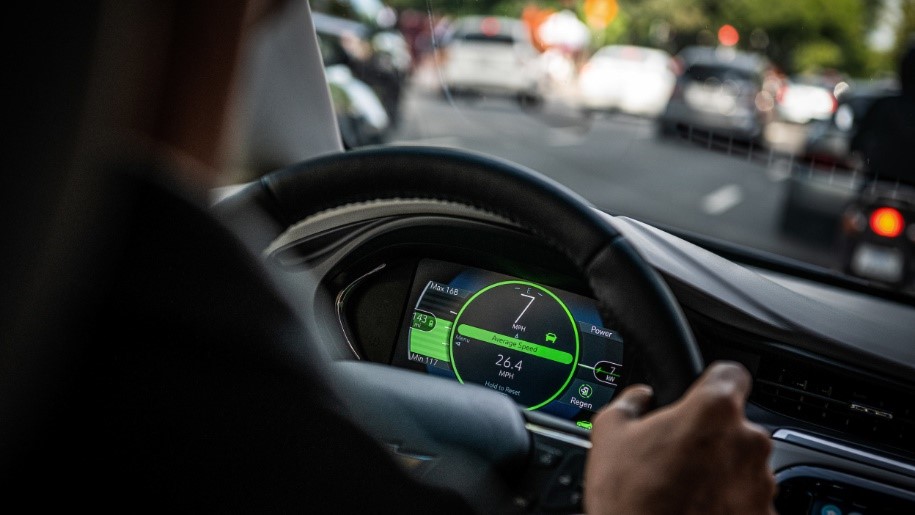 Rising Fuel Prices
The cost savings associated with converting to electric vehicles may be the main advantage for PCO drivers. Fuel costs are soaring and are probably going to rise even further. Compared to fuel costs, electric charging stations are significantly less expensive.
For instance, the cost of fuel for 188 miles would be approximately £25, but the cost of an electric charge from a home charger for the same distance is only £5.60. Public charging stations are also very cost-effective. If you decide to get a 100-mile charge for your PCO car, the chargers at Pod Point will normally cost you around £6-7.
Time and money savings for garage visits
Drivers of electric vehicles can spend up to 50% less on maintenance than those of fuel-based vehicles, according to a report. The fact that electric vehicles have fewer parts indicates that their maintenance and repair expenses are substantially lower.
Regular cars feature almost a hundred mechanical parts, including the radiator, engine, exhaust system, and other components. Frequently taking your car in for maintenance increases the probability of wear and breakdown. However, electric vehicles are much more cost-effective because they visit the garage less frequently.
Long Range Possibilities
Electric vehicles' initial range capabilities would be somewhat restricted. Several choices for electric vehicles are available today, all of which come with a battery of a respectable capacity, a cargo area, and the ability to go a long distance.
A PCO electric vehicle's maximum range, with a 60kWh battery, is 200 miles. The electric vehicle will require an hour of quick charging to get this range. Additionally, PCO electric vehicles can benefit from overnight charging so they will be completely equipped the next day.
Green Driving
Sustainability and green initiatives were the main focus of Expo 2020 in Dubai, which was praised by all visitors due to their positive impact on the environment. Electric cars are the best option for environmentally friendly driving because they produce no pollution. The World Health Organization (WHO) believes that air pollution causes over seven million fatalities annually
Driving Style Modification
You may make some simple changes to your driving style that will help you save a lot of money in addition to the overall advantages offered by an electric vehicle. Your electric vehicle can go farther and is more effective when it is fully charged.
Preconditioning
When you use the heater or air conditioner while driving an electric vehicle, the battery reduces quickly. But if you precondition your vehicle while it is charging, it may be set to the proper temperature and you will have the complete range of your vehicle. All of your passengers will appreciate the small gesture of consideration.
Cruise Control
Your vehicle's speed is automatically managed by the cruise control system. You shouldn't need to press the accelerator down when driving on flat roads because doing so profligately consumes the battery.
Brake regeneration
It is essential to understand that electric vehicles have regenerative braking. When the electric motor is utilised to slow down the vehicle while transferring some of the charges back to the battery, this is referred to as regenerative braking. This has significantly enhanced the braking mechanism. You must concentrate on accounting for the proper stopping distance and braking slowly.
Regenerative braking also results in less brake dust being produced and less wear and tear on your brakes. This contributes to the further improvement of your electric vehicle's efficiency.
Government-provided benefits
The government and private vehicle rental companies have established numerous programmes and strategies to encourage electric vehicles because their use is becoming more widespread and beneficial to the environment.
Government Support
The UK government is currently offering a discount when purchasing a brand-new electric car. You may find a list of the electric vehicles that qualified for this incentive here. Furthermore, there are no requirements for applying for this award. The most that can be discounted is £2,500.
Home Charging for Electric Vehicles (EVHS)
This particular programme encourages the use of charging stations within your home, as the name suggests. You will receive a 75% discount on the price of establishing a charging port in any home as part of this programme. The installation savings, with VAT, might be up to £350.
If you don't have a dedicated garage for your electric vehicle, you can park it on the road and attach the charging cable to the car. There are no legal consequences even if your wire crosses a sidewalk. Electric charging stations placed on light poles in residential areas have received approval from numerous authorities. Therefore, even if you don't have a charging station at home, this may be a good alternative.
Riding Efficiency
An electric car performs more efficiently than a conventional one that depends on fuel in a number of ways. For instance, the rapid torque produced by the electric engine enables better acceleration and braking. Furthermore, in comparison to standard vehicles, electric vehicles are significantly more responsive and manageable.
Electric vehicles perform better powered by fuel even in terms of internal environment and convenience. Since the battery is very small compared to a standard engine, it doesn't take up much area, allowing for a spacious and more pleasant interior for you and your passengers.
The security statistics of many electric vehicles have exceeded those of standard vehicles. The same independent testing devices are required for both vehicles. Electric vehicles have frequently received a maximum of five stars.