Experience fantastic Effect with Arrow Car Hire by Renting Audi
Audi is an extraordinary vehicle that might capture everyone's attention with its beautiful appearance and features. Obtaining an Audi is a fantasy for many, especially petrolheads. To satisfy their aspirations, several vehicle rental service companies in the UK are now providing Audi rental services at a low cost. These vehicles may be rented at your convenience, with total access during the rental duration.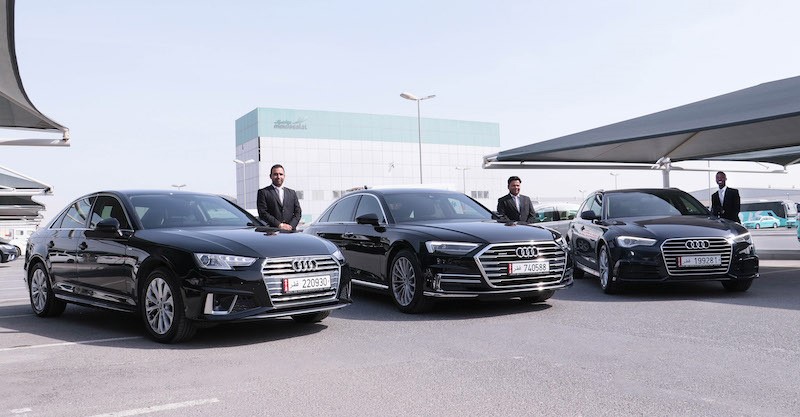 Arrow Car Hire is one of these car rental providers that respond to everyone's requirements when it comes to car hire. Arrow Car Hire has significant expertise in the field of the car rental and is a well-known brand in the industry. Arrow Car Hire, like every rental supplier, offers car rental services for both short-term and long-term periods, according to certain restrictions and limitations.
Audi is recognized as one of the most prestigious collections since its high range contains a stylish appearance that may attract the attention of individuals of all types. Its elegant features, plush interiors, and exhilarating power displays suggest that you may have the perfect driving experience.
Arrow Car Hire's prestigious choice of Audis can accommodate any occasion, whether it's a wedding, a vacation, or a prom. When renting a car, Arrow Car Hire gives you the choice of self-drive and a chauffeur driver if necessary. You can choose a vehicle from our extensive assortment of Audi models, including the Audi a6, Audi q7, Audi a4, and Audi A5.
Let's get into further detail about the various collections of Audis.
Audi A6
Like every other Audi model, the Audi A6 is appreciated by everyone for its exotic appearance and outstanding features. Audi A6 is considered the best in every respect. From the wider single frame to the side air intakes with aggressive chrome trims to the narrow headlights, the Audi A6 makes a strong first impression. Apart from its appearance, it is a car with enough space for a complete family. In technical terms, its fuel consumption may be categorised as emission class with (94/12/EG): EU 6, CO2 emissions of 123 188 g/km, the combination of urban and extra-urban offers fuel consumption levels of 60.1-62.8mpg.
In terms of technical specifications, the maximum power is around 150 kW (204 hp) at 3750-4200 rpm, while the maximum torque is approximately 400 Nm at 1750-3000 rpm. The maximum speed is around 152 mph, with an acceleration time of 8.1 s from 0 – 62 mph.
Audi A4 and Audi Q7
The Audi A4 and Audi Q7 are more equipped than other standard models. Both of them are luxurious models, which are based on the petrol variant. The Audi A4 petrol is powered by a 1.4-litre turbo engine with a maximum power output of 150PS. This feature is combined with a 7-speed dual-clutch automatic gearbox in the Audi A4. Inside the instance of the Audi Q7, it is driven by a 2.0-litre turbocharged engine that produces a maximum output of 252PS and is paired with an 8-speed automatic gearbox.
Audi A4 and Audi Q7 lifestyle versions were introduced after the A6 lifestyle edition. They both have a dual-screen back entertainment system. Aside from the usual equipment included both in Audi A4 and the Audi Q7 models, the lifestyle edition provides certain extra options.
Audi A4 Lifestyle Edition
• Smoked LED taillights
• Tailgate Spoiler
• Audi logo entrance LED lights
• Two-inch rear displays with a resolution of 120
• Two-inch rear displays with a resolution of 1200×800 and an internal capacity of 16 GB This may also be controlled via the RSE remote app.
The Audi Q7 Lifestyle Edition:
• Running boards
• Audi Quattro entrance LED light
• Portable electric coffee maker
• Electric case to keep the drink cold
• Two-inch rear screens with a resolution of 1200×800 and an internal capacity of 16 GB. This is adjustable through the RSE remote app.
Audi A5
The Audi A5 is the controllable factor between the smaller TT and the R8 supercar. This model comes with a high-quality interior and a customer management system, as well as a 220 horsepower 2.0-liter DOHC engine. The Audi A5 provides an excellent combination of driving performance, interior elegance, and user-friendliness.
People like this vehicle because of its powerful engine selection, dynamic handling, and pleasant ride, among other factors. The Audi A5 Sportback variant seats five passengers, while the coupe and convertible models seat four. These seats are extremely comfortable for extended highway drivers, with sufficient side support and bolstering for tricky manoeuvres. Backseat accommodation varies based on body type. This model has plenty of space for passengers, but with a sloping roofline, it has a restricted amount of headroom. In coupe and cabriolet variants, there is extremely little available room. As a result, getting into and out of the back seat might be difficult.
Although certain attributes of Audis have been described here, Arrow Car Hire works with practically all types of Audis for rental reasons, which provides a plethora of other excellent features. They provide comprehensive customer service during rental time. . When you've decided on a vehicle, it'll be delivered to your doorstep with proper notification. With our premium Audi rental selection, the service will be of the highest quality, enabling you to raise your social standing.