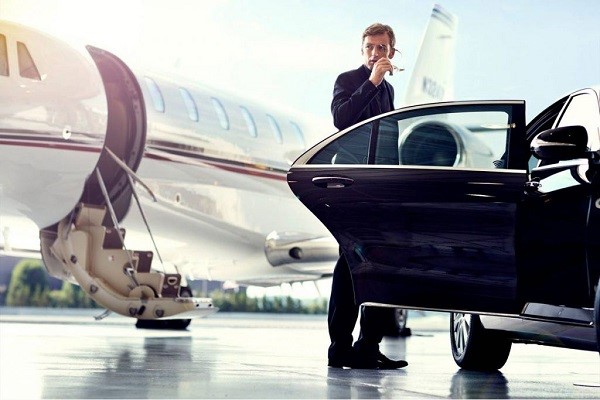 As the UK's embargo breaks, passengers intending to travel for business or pleasure will be looking for methods to do it as smoothly, efficiently, and hygienically as possible.
YOUR PERSONAL JET CHAUFFEUR
LUXURY CHAUFFEUR-DRIVEN GROUND TRANSPORTATION FOR AIRPORT TRANSFERS
Arrow Car Hire Chauffeur works exclusively with a number of the UK's private airports, including Biggin Hill and Farnborough, to ensure that the 'bubble' quality service maintains for clients before and after their trip.
Even for those who are not flying on a private plane, Arrow Car Hire Chauffeur provides Signature Elite services at London Gatwick and Luton airports, allowing clients to experience VIP service regardless of carrier, with maximum speed, privacy, and security at every stage of the flying process, from security screening to lounge, arrival, and reclaim: all of which reduces inconvenience and boosts confidence.
Arrow Car Hire Chauffeur is widely regarded as one of the best chauffeur companies in the world, with a global network of fully certified and professional drivers. It also provides a completely contactless service. This ensures customers' calmness no matter where they are travelling, with partner chauffeur companies prepared to meet up with Arrow Car Hire Chauffeur clients at airports across Europe, including Linate and Ciampino in Italy, Malaga and Gibraltar in Spain, and Le Bourget, Lognes, and Cannes Mandelieu in France.
As Europe's borders reopen, Arrow Car Hire Chauffeur passengers, understandably anxious following months of travel restrictions, will arrive in both luxury and safety: both necessary for much-needed holiday leisure.
TRAVEL WITH CONTACTLESS SAFER
'Arrow Car Hire Chauffeur's Contactless Transportation service combines an innovative touch-free procedure with the level of expertise and quality that clients have come to expect from the company. The procedure, which consists of no fewer than 20 steps, comprises a double clean before and after each travel, using a disinfection service in the first step and the same UVC light technology that is now used on the frontlines in hospitals and other health care settings in the subsequent. The UV rays of the germicidal light wands kill 99.9% of germs without using dangerous chemicals.
SAFE AND ELEGANT PRIVATE GROUND TRANSPORTATION
A complete pre-booking safety questionnaire strictly adheres to the distance rule, and the supply of gloves, hand sanitiser, tissues, and wipes are all in place. Certain car features, such as modern air conditioning and filtration systems, can give passengers peace of mind.
AFFORDABLE LUXURY
The Mercedes-Benz V Class, one of the most popular chauffeur-driven vehicles in the Arrow Car Hire Chauffeur fleet, provides a distance of 2.42 metres between the client and their chauffeur; in the meantime, some aspects of the service have been postponed for the sake of improved hygiene, such as the removal of in-vehicle reading material. Furthermore, each car has WiFi-enabled, allowing for business to be conducted while on the road – or, for pleasure travellers, just to convey news of their safe arrival.
RESARVE YOUR TRANSFER
To make a reservation, send an email to info@arrowcarhire.co.uk, contact us at +44 (0)203 930 9973, or go to our website for more details on Arrow Car Hire. Prices vary depending on the requirement, but a typical trip from Biggin Hill to Central London in a Mercedes S or V-Class starts at £165 + tax. The Range Rover Autobiography will start at £195 + vat for a premium experience.