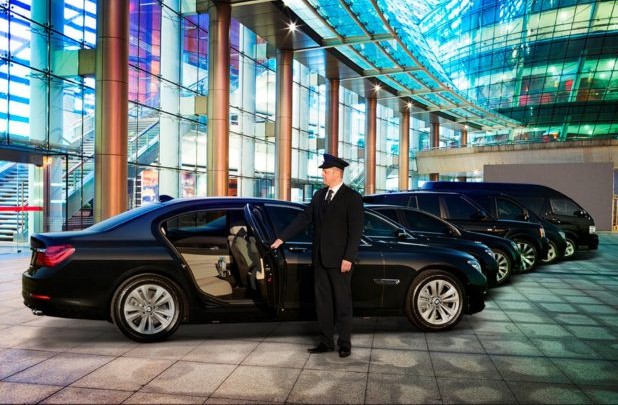 When it comes to Arrow Car Hire Chauffeur's London Heathrow chauffeur service, service tolerances are purposely modest.
To be sure, not everyone needs a chauffeur service to and from what amounts to a mini-city within itself; however, for those who do, their standards are stringent, and the expectations are high.
If you are a standard business traveller going through Europe's busiest airport, you may be interested in what you may (and should) antipate from a Heathrow chauffeur service.
A STRESS-FREE HEATHROW CHAUFFEUR SERVICE
Having a renowned Heathrow chauffeur service such Arrow Car Hire Chauffeur is like having a wise and collected old friend who is always ready to assist you through the unavoidable mayhem of this very demanding place.
Whatever happens in the air, once you're on the ground, you know it's going to be a pleasant flight to your destination.
PUNCTUALITY
Punctuality is an essential requirement for any Heathrow chauffeur service.
Airports, especially those with flights departing every 90 seconds, tend to run a lean operation. However, timetables can and do change on short notice owing to "unforeseen circumstances," which will certainly have an impact on planned pick-ups and drop-offs.
We have a devoted team of hidden treasures in our organisation.
We have skilled expertise of rare treasures in our back-office operation that closely monitors flight schedules and dispatches your assigned chauffeur to come promptly 30 minutes after your plane arrives. This allows you time to collect your luggage, cross immigration if necessary, and join your courteous and skilled chauffeur.
Similarly, our staff will communicate with you to ensure that you arrive at Heathrow in enough time for your flight home, and keep you informed of any changes in the schedule and any delays en-route.
PROFESSIONALISM
One would believe that the necessity for professionalism is rather superfluous in this conversation; after all, your chauffeur is professional!
Unfortunately, not all Heathrow chauffeur services satisfy our exacting standards when it comes to 'professionalism.'
Of course, impeccable attire and maintenance are required, as is a well-mannered and personable attitude. These are the fundamentals; more is required.
Our chauffeurs must constantly look clean and fresh. The slightest whiff of tobacco smoking or an overbearing scent of the most sought-after perfume is not acceptable. A good standard of personal cleanliness is required.
DISCRETION
Our chauffeurs are the heart of our company, serving as active ambassadors to our valued customers.
Our comprehensive verification procedure ensures that they have the greatest level of secrecy in their pedigree. Yes, they must sign a confidentiality agreement with Arrow Car Hire Chauffeur, but as we all know, some people cherish personal discretion more than others, a quality associated with maturity, empathy, and respect.
Some of our customers prefer a silent trip so they may relax or concentrate on vital chores or meeting preparation. Others might prefer having a pleasant talk. Whatever your preference, please let us know when hiring your Heathrow chauffeur, and we'll add it to our database of how you want to be served.
ANTICIPATION
The Arrow Car Hire Chauffeur staff has many years of outstanding chauffeuring experience.
Within these lies one of our best strengths: expectation.
The Heathrow Airport chauffeur company back-office functions like a very well machine. We do everything possible to make our services as smooth as possible. Flight tracking, schedule modifications, car options, present conditions, and current happenings are all updated in real-time.
It's something we do every day. We've covered a variety of circumstances, and it's not an overstatement to state we're rather excellent at it.
The personnel behind the scenes, trained to withstand turmoil and fear, works with a billing service and discipline that would make any working group proud. The prevalent environment is one of cooperation and teamwork.
IN CONCLUSION
Our Heathrow chauffeurs, like that experienced old friend who remained sincerely unaffected by peripheral incidents, confusion, or commotion and who can be depended on as a consistent, strong hand of support, are standing by to travel your road with you – in luxury.
Please arrange your journey by contacting +44 (0) 203 930 9973.