You must obtain a PCO licence from TFL in order to start using Uber or other similar services like Bolt, Ola, or FREE NOW and fulfil the standards for Uber drivers. Passing the TFL topographic test and demonstrating that your English is sufficient to be an on-demand driver by passing the TfL English test are also requirements for obtaining that licence.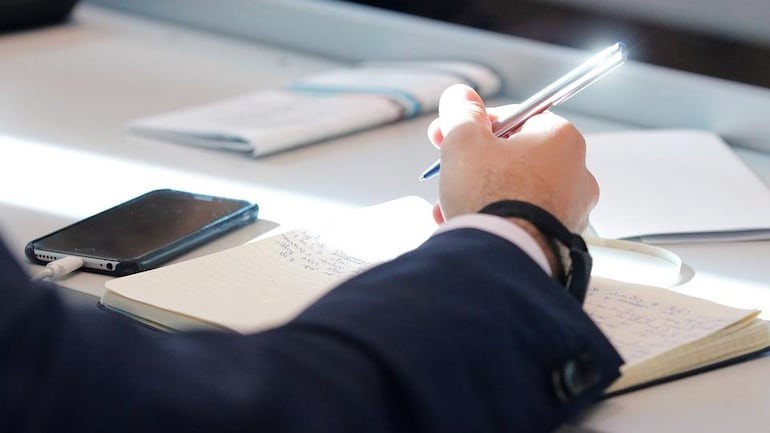 There is no longer a way to prove that you possess the required language skills if TFL previously accepted adequate proof from a language centre. This implies that you must really take and pass the TfL English language test.
What is the TFL English Test?
Drivers from non-English-speaking countries who want to apply for or renew a PCO licence must take the TfL English test. Transport for London (TFL) requires it as a necessary step, and it indicates that you are proficient in speaking the English language.
IMPORTANT: TFL accepted verification in the form of documents up until October 2021, such as language certifications from one of their authorised institutes. Since then, though, modifications have been made that require drivers to pass the actual examinations.
Who Needs to Pass the TFL English Test?
As an on-demand driver, safety is essential for both you and your passengers, putting aside the fact that you can't obtain the PCO licence without passing the English test. However, it's also necessary that you can read and comprehend information and communicate in any circumstances that can arise in your career as an on-demand driver, including an accident. Good communication will make interactions a lot smoother.
Changes made after October 1, 2021, influence:
People who are applying for their first PCO licence (after 1 October 2021).
Private hire drivers who provided verifiable proof but were rejected
Private-hire drivers who failed to provide proof of their language proficiency by the due date (1 October 2021)
• Private-hire drivers renewing their PCO licence (after 1 October 2021).
PCO drivers who registered for a PCO licence between October 20, 2021, and April 1, 2023, or whose documented evidence of language was rejected, must pass the TfL English test by March 31, 2023. The test must be taken and passed by 30 September 2022 for those who applied before 1 October 2021.
IMPORTANT: Starting 31 March 2023, whether applying for a new licence or renewing an existing one, all PCO drivers will be required to complete the test before being licenced by TfL.
What is included in TFL English exam?
The SERU (safety, equality, and regulatory requirements) evaluation is used by TFL to assess drivers' comprehension of the standards as well as their general reading and writing abilities.
There are two parts to the test.
Speaking and listening
The conversation with the examiner lasts for 15 – 20 minutes. While the exam is conducted at the TFL office, it is actually performed over a secure video or telephone link with the help of PeopleCert, a TfL service partner. You must receive at least 60 out of a possible 100 points to pass the test.
Five sections make up the spoken evaluation:
Personal information – answer inquiries on well-known topics
Situational role-playing means creating and handling social situations.
Information sharing – discuss a specific image or series of images.
Pay attention and answer questions in a brief speech the inspector gives.
Long turn: Give a brief speech on a relevant subject the examiner provides.
Writing and Reading
This is a written component that evaluates not only the language itself but also how well drivers comprehend safety, equality, and legal obligations. It consists of multiple-choice questions and sentences that need missing words to be completed.
The PHV Driver Handbook served as the basis for this test, which includes the following subjects:
Equality and disability – the requirements for travellers with protected characteristics, such as ethnicity or disability
Passenger safety- keeping people safe
Safe driving- licence test rules, and Public Safety
TFL policy for drivers – guidelines on how PHV drivers should act toward passengers and other road users.
Multiple-choice questions and inserting missing words into phrases are part of the reading and listening portion.
How Much Fee for TFL English Test?
The first time you take the test, it costs £36. The fee for retaking the test is £16.
Can I retake the TFL English test?
Yes. You can retake the exam if you don't pass the first time.
Where can I take the TFL English test?
One of the two TFL locations in Baker Street or West Kensington is where you can take the test.